You'll be able to save time and money with our convenient ready-for-you meat packs.  Available to suit your household size and budget.
All the beef in our packs is Organic and the chicken, lamb and pork are all free-range products.
And that means you get delicious, tender meat that is wholesome and healthy.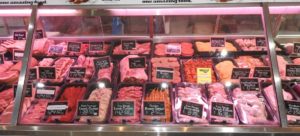 Meat Pack #1
1 kg mince
1 kg Casserole Beef
4 Chicken Marylands
1 kg BBQ Beef Sausages
4 x Lamb Burgers
$75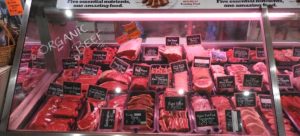 Meat Pack #2
1 x Beef or Lamb Burger

2 x BBQ Beef Sausages
1 x Chicken Satay
2 x Loin Chops
2 x Pork Belly Strips
$25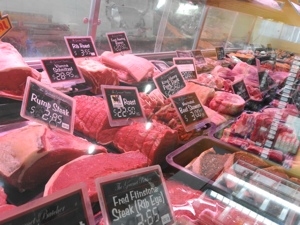 1 Week Pack For 4 People
1kg Casserole Beef

1kg Beef Mince
4 x Hamburgers
1 x Whole Fresh Chicken
1kg Flavoured Sausages
4 x 200g Sirloin Steaks
1 x bone in Lamb keg
$130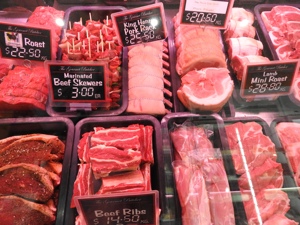 Two Week Pack For 4 People
4 x 250g Rump Steaks
4 x Hamburgers
1kg Beef Mince
12 x Lamb Chops
4 x Large Chicken Schnitzels
4 x 250g Pork Chops
1.2kg Beef Roast
4 x Chicken Breast
1kg Casserole Beef
1kg BBQ Beef Sausages
1 x Whole Fresh Chicken
8 x Chicken Skewers
4 x 200g Sirloin Steaks
1 x Bone in lamb leg
$275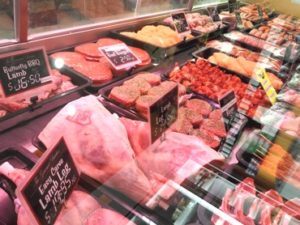 Meat Lovers Pack
4 x 350g T-Bone Steaks

4 x Pork Cutlets
4 x 200g Sirloin Steaks
4 x 200g Scotch Fillet Steaks
4 x 250g Rump Steaks
4 x Butterfly Lamb
$175